Please take note that it is not an alphebetical order. I just put it in numbers so that you can track how many sexy photos that she had for the last 6 years
1. Jennie x Sprite collaboration
This photo is way back years ago before COVID-19 started. This photo got trending online because of unexpected look of the superstar. Just imagine pouring that Sprite drink to her body. Jesus Christ!
2. The Show Jennie outfit performing SOLO
3. Concert performance suit
This is the first time before to see her in this kind of dress. Surprisingly it fits her well! Later I realized that she can wear anything she wants, and still look good than an average person. Damn this girl!
4. Pony Stone Outfit with Adidas
To be honest, I didn't even believe in this photo and it looks like someone photoshopped it. But when I searched it online, it is appearing in all places. This outfit that showcases her abs with a little bit of a shoulder is just stunning! How is she so perfect in any way?
5. Jennie vacation in Hawaii
F*ck, this might be the hottest picture I saw in the planet. Jennie was reportedly enjoying her vacation and Hawaii, then she dropped this photo set in her Instagram account. That time, tons of BLINKS and even not fans of the superstar just got stunned and been trending since then. Heck if there are only 8 billion Jennies I can die peacefully.
6. BLACKPINK Jennie x Nike
This is one of the rarest photos you can see on the internet because this was taken when she is still promoting Nike. Currently, she and the BLACKPINK squad is partnering with Adidas. Still a hot picture. What a girl.
7. Jennie concert performance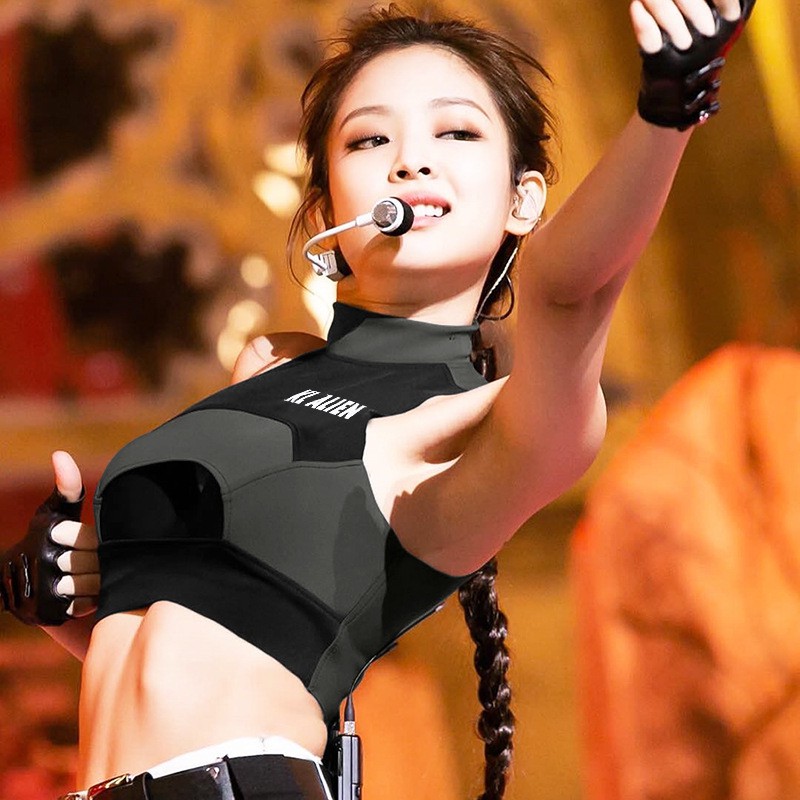 Sorry, I can't find which performance she had this outfit but overall it is one of the highly captured photos of Jennie wearing this sexy uniform.
8. Jennie laundry in Solo MV
In her first solo song which titled 'SOLO', she is seen doing laundry and it is one of the hottest laundries I have ever seen in my life. Imagine her doing laundry in your favorite laundry shop, probably you will not get bored while waiting!!!
9. Wearing shades and that shoulder drop
These got popular recently only. She dropped this hot photo on her personal Instagram @jennierubyjane. After that, tons of pages showing support to her and even the artists (like famous artists) have a heart react to that photo.

10. Jennie wearing Chanel
Jennie's look in this show doesnt deny that she is a Human Chanel. Many BLINKS called her that because of her style is expensive and being ambassador of the luxury fashion brand, calling her Human Chanel sounds like true nowadays. Jennie is always a killer wearing this kind of dress showing her shoulders. Out of all the BLACKPINK members, Jennie has more photos with that kind of dress, which we can't deny suits her very well.